WE TELL STORIES THAT NEED TO BE TOLD…
The world is watching. And they're choosing not to watch what you're making…
We combine the experiences drawn from careers spent in creative, strategy, comms, TV and documentary-making, and tell stories that need to be told. Because audiences watch them. And they're demonstrably more effective at communicating what those who commission them want to say.
We take the rigour and creative approach applied to programming in broadcast, and apply it to producing film in a socially-driven world. We've built a team of collaborators, from Oscar-winners to debutants; directors and documentarians from the BBC, Netflix, and CBS amongst others; to award-winning writers and the most authentic influencers, all of whom are united in a mission to tell these stories through short-form, serial and feature-length documentary formats. And we operate with a range of commercial models to ensure our clients, be they brands or broadcasters, generate a better return from their commissioned content. Better because it gets watched. Better because we can scale it into generating an actual return.
So if you want your audience to choose to watch and share what you're making, get in touch and we'll show you how. Or take a scroll, if you want to read about the who, what, why, where and how…
MAKING MORE, TO BE WATCHED LESS…
TV, social, influencers, box office. On-demand, online, on their mobiles, on-the-go. Audiences are watching as much as they can cram in. Screen time has exploded. And yet those same people are choosing to skip, shift, block, and ignore as much marketing as possible.
Therein lies the conundrum for the modern marketer. Brands know they need to make more content. That if their point isn't expressed through film, it's unlikely to get seen, let alone shared. It's what their audiences want. Yet most are struggling to make content their audiences actually want to watch…
'GIVE 'EM WHAT THEY WANT'…
So that's where we come in...
Twenty years in creative, strategy and comms taught us how to grow and protect brands.
And two decades in TV taught us how to tell a story. How to make content audiences actually choose to watch.
The blend of those skills allows us to produce powerful, narrative-led film, for brands, broadcasters, causes and cultural organisations; that takes the same approach as you would if developing programming for broadcast, and applies it to a socially-driven on-demand world; content that gets the client watched but, in the immortal words of George Jessel, still 'gives the people what they want'…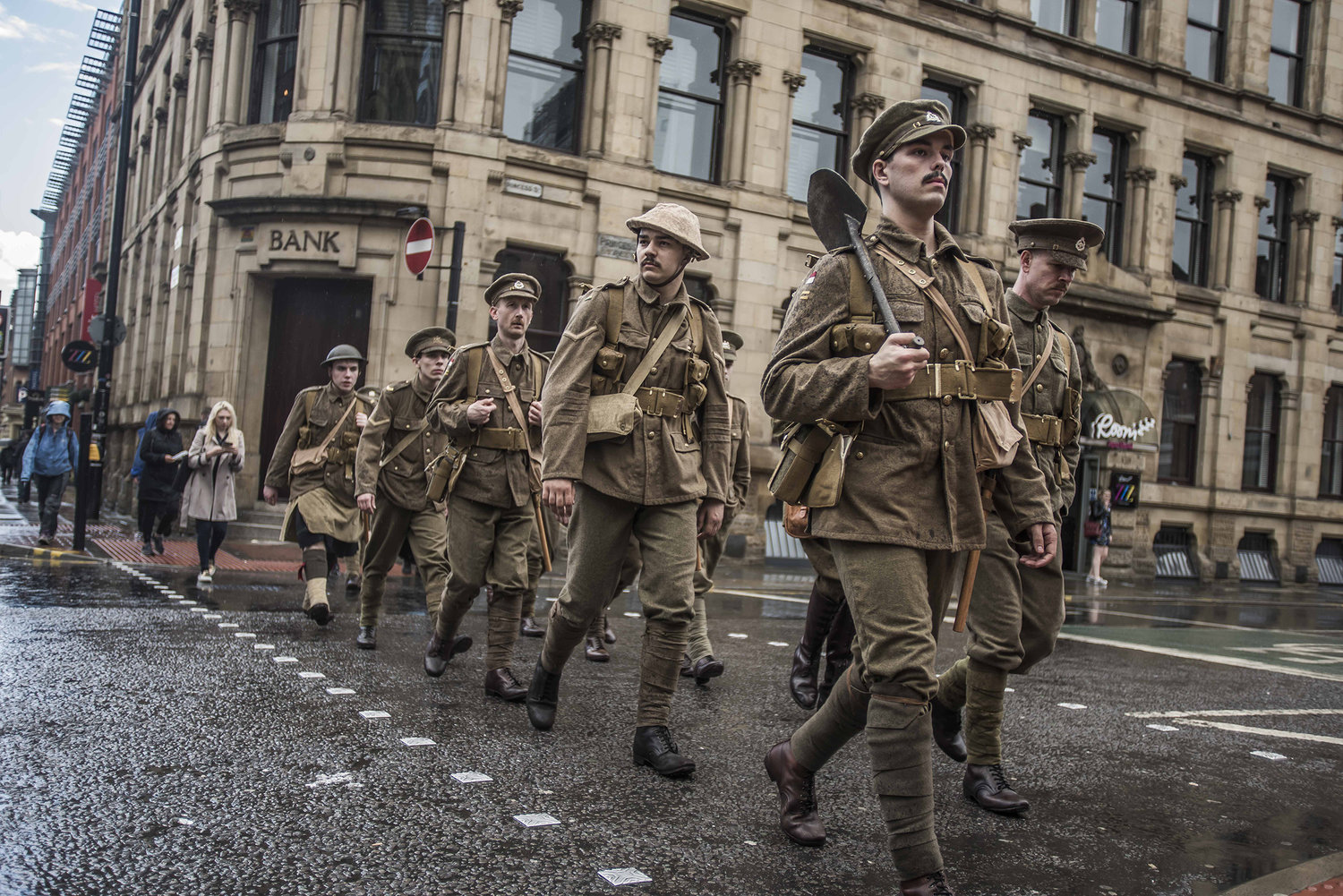 DON'T BE CONTENT WITH 'CONTENT'…
The truth is, whilst film might be the peoples' medium of choice right now, it's not about the format. People consume stories. Not 'content'. The marketers without one would be wise to remember that. Just because you film it, does not mean they'll watch it. The proof is in what they do watch. Drama, documentaries, influencer channels, factual entertainment…yes please, all day long. Interchangeable promo-clutter masquerading as content…not if they can avoid it.
People share stories, not messages. And they watch programming, not ads. Film just happens to be the vehicle that delivers the most engaging, entertaining, emotion-evoking experience for a viewer. It always has been. TV has always been the epicentre of entertainment. And proper programming will always be the mainline to the audience's heart, because it has the reach, the virility and the stickiness to glue a viewer to their seat for longer than they'd spend doing anything else, regardless of whether it's watched on a flat screen, a monitor or a mobile. So find a story that matters to them, and learn how to tell it better, or they'll quickly find someone who will. After all, it's not like they're short of choice…
SAY SOMETHING…
We believe, in a world of choice, where schedules are personally-curated and power resides in the hands (actually thumbs) of the people, we believe the work matters. That it works. And it can only work if people watch it, then talk about it, then watch some more. That's what made TV. Its ability to simultaneously set social agendas and deliver personal enlightenment.
So we believe it matters that you have something to say. Audiences are too intelligent to assume shouting at them through the media wallpaper they've learnt to ignore will work. Their swipe finger is too fidgety, the fast-forward button too binary.
So we believe, that whether the purpose is commercial, causal or cultural…it doesn't matter. It's the story that matters. That it's interesting. That it's important it's told. That it has a reason to exist, and isn't sucking up bandwidth in an already saturated digital world. That it'll deliver some value to someone other than the person telling it.
That's work we believe matters.
That's why it's the only work we choose to do.
And why we choose to Tell Stories That Need To Be Told…